Full Image Here
The parks and Park Connector Networks (PCNs) are the heart and soul of Singaporean nature exploration. It is crucial that everyone abide by the PCN etiquettes to ensure the safety and enjoyment of all other users.
Paths
There are different paths designated to different types of users of the park connectors. What are they?
Shared Paths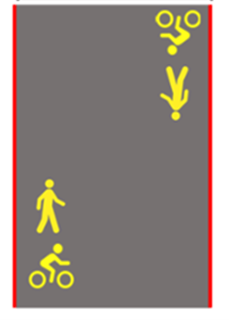 These paths are common and are shared by a few vehicles, pedestrians, bicycles, Personal Mobility Devices (PMDs) and Power-Assisted Bicycles (PABs), with a maximum speed of 25 km/h, so it is wise to pay attention to your surroundings and other people. Lining either side of these paths are continuous red lines or dotted lines for when the user comes to an Attention Zone.
Segregated / Separate Paths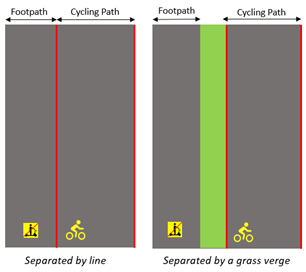 There are certain areas that house dedicated paths for the increased safety of pedestrians.
Footpaths are only allowed for slower travelling users, namely, pedestrians and non-motorised PMDs that travel at speeds slower than 10 km/h, so remember to keep out for signboards and road-painted signs.
Cycling paths are dedicated to those who travel at higher speeds with a maximum speed of 25 km/h. These paths are open to cyclists, and UL2272 certified motorised PMDs and PABs. The path is lined by continuous red lines or dotted lines when approaching an Attention Zone. Pay attention to signboards and road-painted signs to identify the different paths.
Attention Zones

When using these paths, we will oftentimes come across facilities like bus stops, crossings, fitness corners, playgrounds, toilets, and plaza areas. They are distinguished by red dotted lines to mark out a shared area. So cyclists and PMD users on the paths must pay attention, slow down, and give way to pedestrians in the Attention Zones.
General Etiquette For Cyclists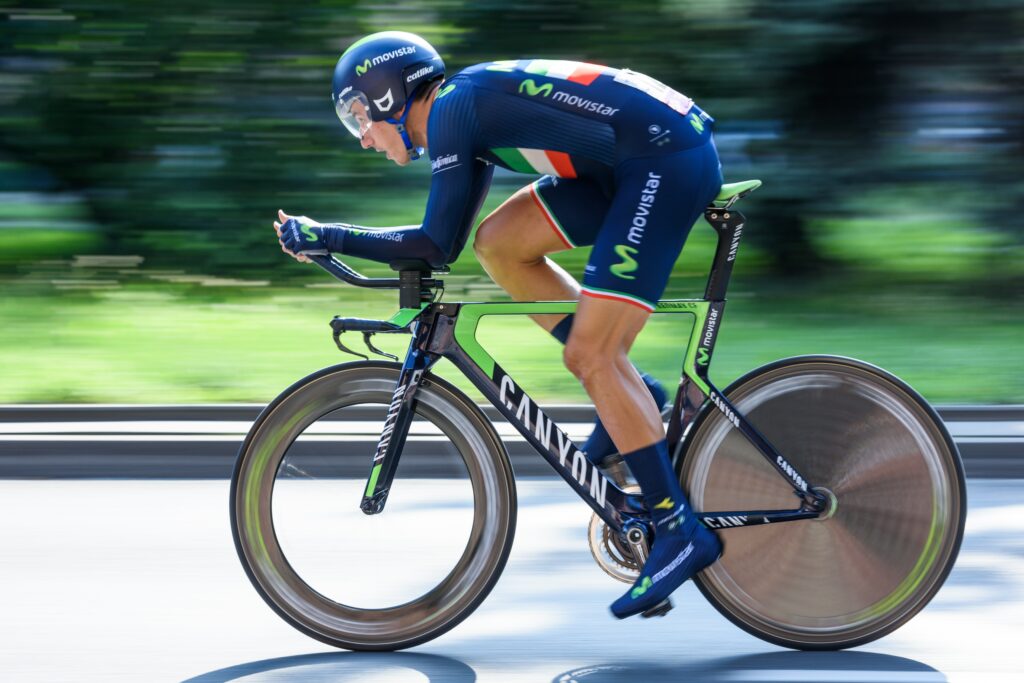 Just because you're not a motorcycle doesn't mean you don't have to abide by the law and certain road etiquette. So what are musts when you're cycling?
Always wear a helmet, what do you think is harder, your head or the ground or metal?

Your bicycle must have white lights displayed in front and red lights or reflectors behind when it's dark, from 7 pm to 7 am.

Keep in mind where you shine your lights, avoid shining them at people, they don't wear sunglasses at night

.

No phones! Got a phone call from your wife? Stop and answer, if she shouts at you at least you won't fall from your bike.

Stay within the speed limit (10 km/h to 25 km/h depending on the area). Ride slow, you're not Vin Diesel.

Abide by all signs, some rules are meant to be broken but not these ones unless you like having chats with the government.

No cycling on expressways and road tunnels, you don't want to be a statistic.

Follow traffic rules, do not ride against the flow of traffic. You have wheels, you abide by the law.

Maximum of 2 cyclists side-by-side. Got a lot of friends? Your cycling group can only have a maximum length of 5 bicycles.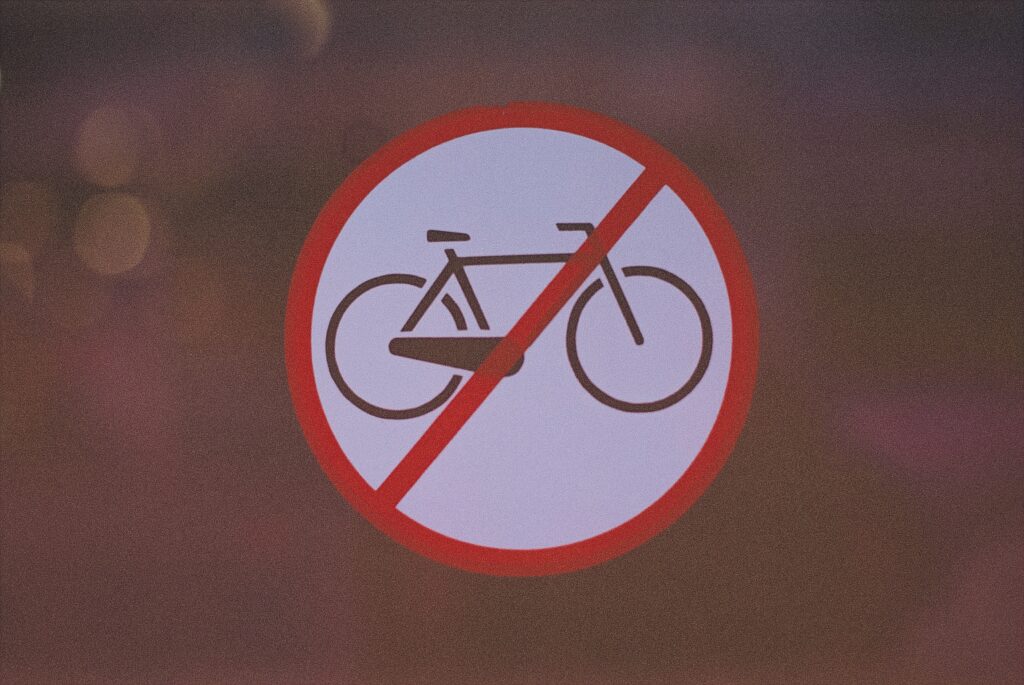 Cyclist, PMD, and PAB users take note! There are certain areas where you are not allowed to cycle. Most of them are in parks or areas with high foot traffic. Namely;
The 4 gazetted Nature Reserves (Bukit Timah Nature Reserve, Central Catchment Nature Reserve, Sungei Buloh Wetland Reserve, Labrador Nature Reserve)

Henderson Wave Bridge

Forest Walk at Telok Blangah Hill Park

Canopy Walk at Kent Ridge Park

Hindhede Nature Park

Singapore Botanic Gardens

Jurong Lake Gardens (except for one path to allow East-to-West connectivity)

Thomson Nature Park

Mangrove Boardwalks at Pasir Ris Park

Marsh Garden Boardwalk at West Coast Park

Boardwalk at Coney Island

Boardwalk at Admiralty Park

Select boardwalks (Bukit Chermin and Berlayer Creek) near Labrador Nature Reserve

Select boardwalks (Creek Walk, Beach Walk, Sailing Point Walk, Cliff Walk and Kelong Walk) at Changi Beach Park

Select boardwalks (Hanguana Trail, Squirrel Trail, Drongo Trail, Venus Walk and Venus Loop) at Windsor Nature Park

Select bridges (Kelong Bridge, Wave Bridge, Adventure Bridge) and boardwalk at Punggol Waterway Park
Now you know most of the dos and don'ts of using a PCN, so keep in mind the rules and etiquette while riding. The best way to ensure that you're abiding by them is to care for the other users of the PCN! You can now join our #TOGOSGRTI2022 challenge with safety and be a law-abiding citizen.