Welcome to the second part of the guide! To tackle long distances, you have to be well-equipped to prepare for worst-case scenarios or to have the appropriate equipment for RTIs. You're not going to go far comfortably if you plan to ride 155 km on your grandmother's bike. So, what do you need to prepare ahead of your RTI?
Step 1. Proper Attire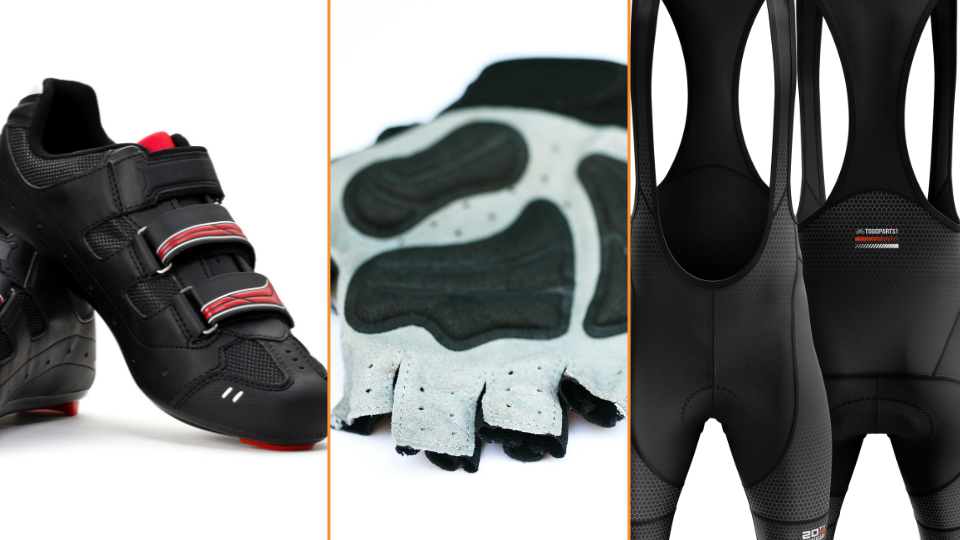 Comfort should be number one on your list when cycling for hours on end. You have to research what brands and types of garments fit you the best because everyone has different bodies some parts bigger than others. This includes shoes, gloves, bib shorts, jerseys, base layers, gilets, and jackets. Bib shorts are better for long-distance cycling because of the extra padding in the groin area that allows cyclists to sit more comfortably on their bicycles for a longer time.
You can wear long-sleeved jerseys or cycling sleeves for extra UV protection if you cycle in the daytime. Also remember, if you're cycling at night, it's very important to wear bright colours and reflective clothing. Need some bright reflective jerseys? The #TOGOSGRTI2022 jerseys are brightly-coloured with reflective strips on the sleeves and lower back so you don't have to worry about the drivers' visibility.
Attire Checklist
Cycling shoes

Cycling gloves

Bib shorts

Jerseys

Baselayer
Step 2. Preparing For Emergencies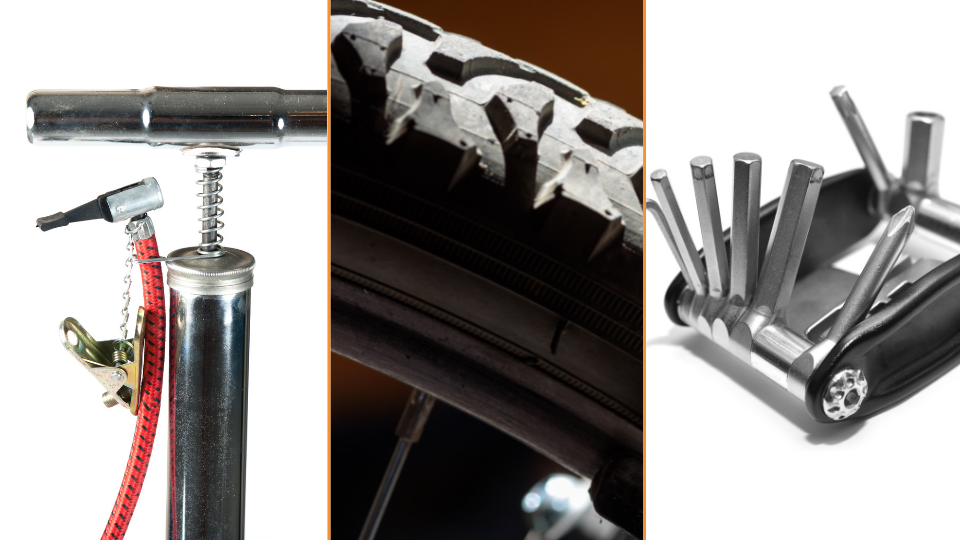 You never know when you'll get a puncture or an unforecasted rainstorm approaches. Always pack a rain jacket if you don't plan to get wet while cycling or a windbreaker, a more portable version of a rain jacket, less water protection, better portability. For unforeseen breakdowns, it's always best to check your bike before every ride, brakes, rims, tyres, chains, pedals, handlebars, and frame.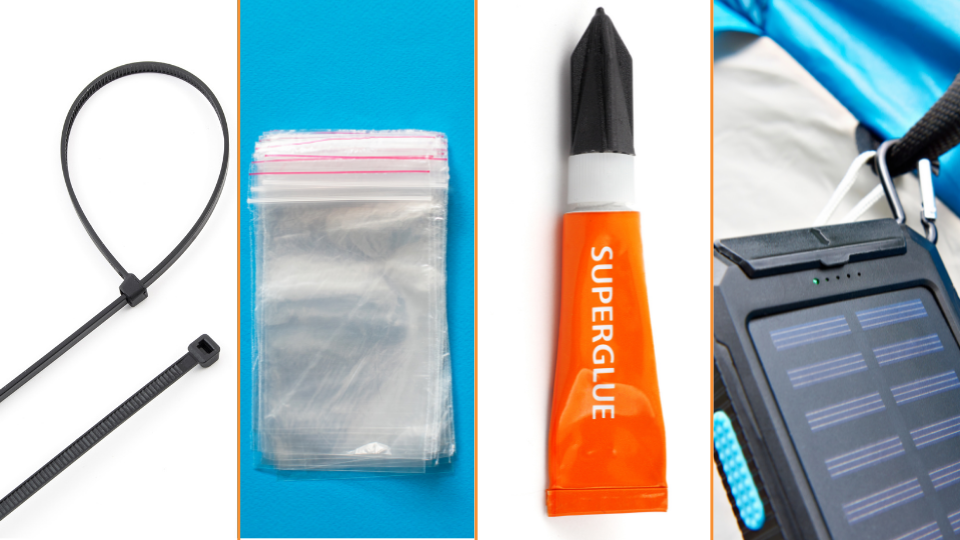 But sometimes it just happens or someone else in your group breaks down. Bring a repair kit! Spare inner tubes, air pump, superglue, zip ties, portable batteries and multitools. Also, it's important to know emergency services like hospitals, clinics, and police stations on your routes. If you're ever involved in an accident, you will need to have the right insurance to cover for you if the monetary losses are significant. If you're in no shape to continue cycling, contact a bicycle taxi service, they will get you sorted out.
Bicycle Check Checklist
Brakes

Rims

Tyres

Chain

Gears

Pedals

Handlebars

Frame
Repair Kit Checklist
Spare inner tubes

Air pump

Superglue

Zip ties

Ziplock bags

Portable batteries

Multitool
Step 3. Must Haves
Be good and abide by the law, if not do it for the safety of yourself and others. In Singapore, it's mandatory for all bikes to have white lights in the front and red lights or red reflectors at the back. Put on a helmet if your planned route involves roads, but put it on even if you're just cycling on PCNs. Why? If you're involved in an accident or fall over and hit your head and face, the helmet reduces face and brain injury by 65% to 88% compared to not wearing a helmet. Avoid being a vegetable, wear a helmet.
Step 4. Essentials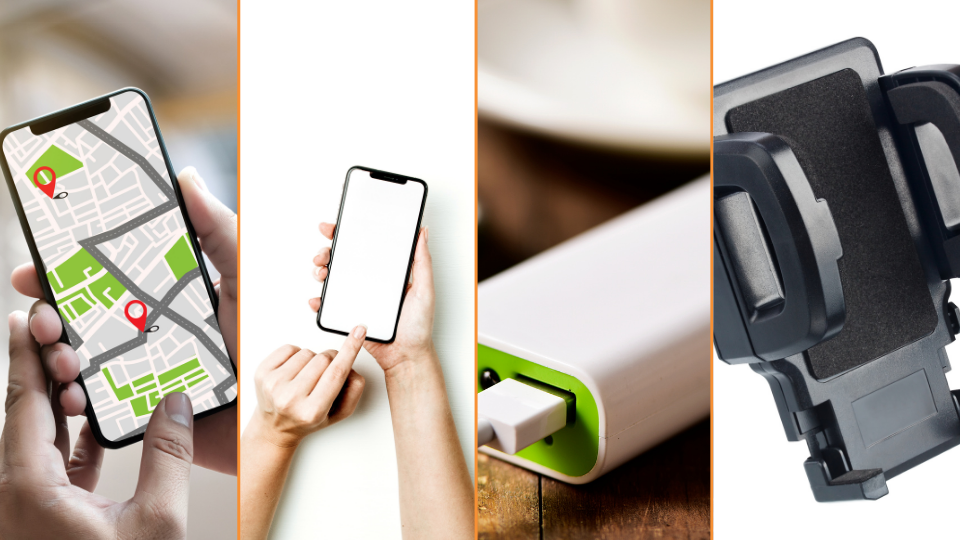 Aside from comfort and safety, we should be prepared for anything and everything we might encounter on our long rides. For navigation, a GPS device, you can use your smartphone or any other device like Garmin, just remember to bring extra batteries or power supply. To help hold your devices, you'll need handphone mounts and SP Connect produces some of the best ones out there! Stand a chance to get yours for free by sharing your Point of Interest along the PCNs at https://www.facebook.com/togoparts/posts/10159966302647700 and invite your friends to join #TOGOSGRTI2022 at https://www.togoparts.com/challenges/home/togosgrti2022.
You will need eye protection when cycling at higher speeds to protect your eyes from wind, dust, water, bugs, and debris. It also serves as another layer of protection if you ever get into an accident. So, get yourself a helmet with a visor or some cycling eyewear. And why not just apply some sunscreen if you're planning to cycle during the daytime. It's going to be a bummer if you get skin cancer. Keeping yourself hydrated is key to long rides, so bring along a water bottle.
Essentials Checklist
GPS device

Smartphone

Batteries / Powerbank

Device mounts

Helmet

Cycling glasses

Sunscreen

Water bottle
Step 5. Storage & Security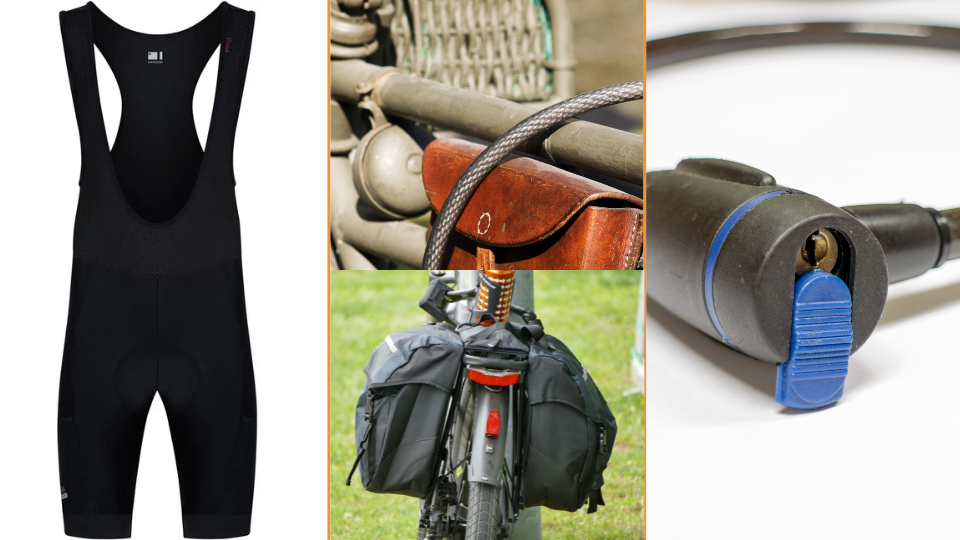 Now you've prepared the things needed for a relatively smooth journey, you'll need a place to store them. A good way to store smaller items is with cargo bib shorts, bib shorts with pockets. Or you can get a saddlebag to attach to your bike to carry all the bigger equipment you plan to bring along.
You can even get a good old backpack with a water reservoir to carry all your items, there are so many bags out there, leather bags, backpacks, saddlebags, handlebar bags, it all depends on preference, comfort, and security. Speaking of security, get yourself a bike lock if you ever want to get off your bike, even if you're in a safe area, save yourself the trouble of worrying about your bike.
Not sure where to find all these necessities? We have a marketplace for all your bike-related needs. Click this link to see.
Storage & Security Checklist
Cargo bib shorts

Bag (saddlebag, backpack, handlebar bag, or leather bag)

Bike lock
Step. 6 You're Ready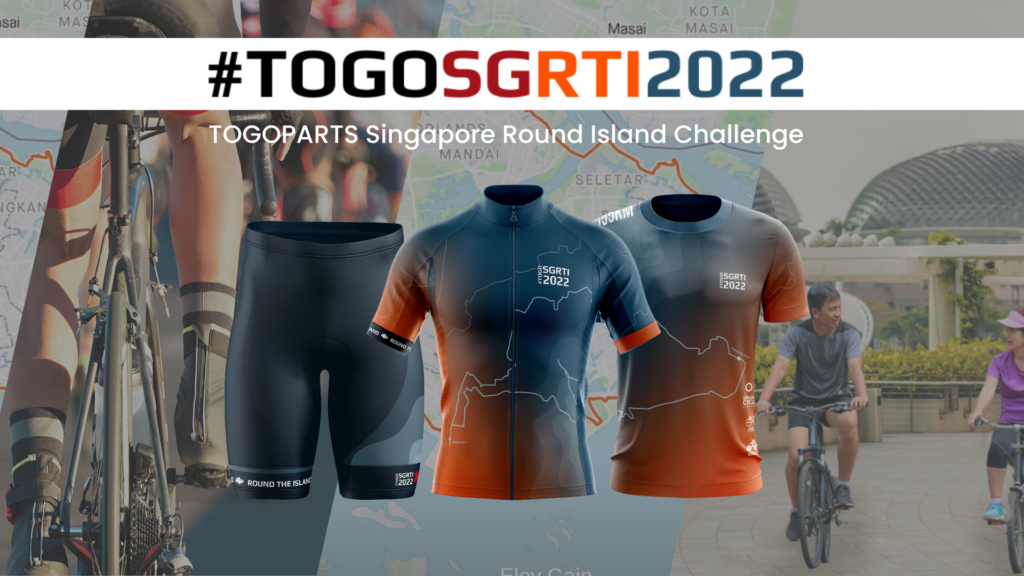 Assuming that you've read Part 1, available at this link, your body, mind, and bike are ready for an expedition. But where are you going to cycle? We've got just the thing for you, #TOGOSGRTI2022 is here and we're excited to welcome all who are ready to take on the loops of Singapore! Come along with us and see what the challenge holds on our events page!