We speak to Phebe Lee, the current top fundraiser for RALK for Rainbows 2022, who is also a member of the top fundraising team "We Are The Hustlers", to share their story behind supporting this event.
Who is Club Rainbow?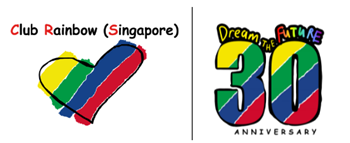 Club Rainbow (Singapore) was set up in 1992 to provide a range of comprehensive support services for the families of children who suffer from major chronic and potentially life-threatening illnesses.
Armed with the firm belief that every child deserves equal opportunities to lead a fulfilling and independent life, CRS adopts a holistic approach to help our beneficiaries in 5 core aspects: Social Work Intervention, Therapy Intervention, Educational Support, Arts Development, and Vocational Development.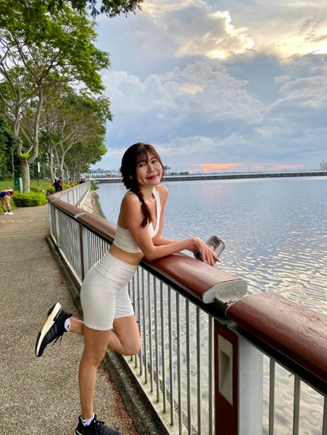 Their Story
1. Thank you for being a part of RALK for Rainbows 2022! How did you all find out about the event?
"Phebe was browsing through her socials and chanced upon the RALK for Rainbows event and soon after, she shared about it with all of us."
2. What made you decide to join RALK for Rainbows?
"We always wanted to have a chance to contribute to the society and volunteer to help the people in need. However, this volunteering plan has yet to materialise over the years.
Hence, we started a tradition, which is to donate to the charity as a group at the end of each year. When we know about RALK, we thought it is a great way to contribute. Through this, we get to bond by going trekking together too.
We also do know about the Club Rainbow. One of us is an educator and one of us is a parent. Some of our team members do run/walk regularly as well, so why not do good at the same time?"
3. What would you like to achieve through this event?
"We would like to help to share this event with more people and create awareness for Club Rainbow. Most importantly, we want to help raise as much funds as possible!"
A message from "We Are The Hustlers"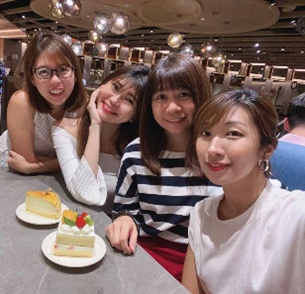 Phebe and her team wish to share a meaningful message to Club Rainbow's children and families.
"We know it is really not an easy route for you everyday. Stay strong, stay courageous and stay positive. You are who you are, a very very special someone."
Join Phebe and her team in supporting RALK for Rainbows 2022 and help continue raising funds for our children and families.
Let's RALK-on and be their RALKStars.
Sign up today!