#TOGOPH123 REGIONAL
CHAMPION
The region that records the highest average distance will be hailed as the Regional Champion! Each participant listed within the winning region will then receive an exclusive Achievement Badge!
On top of that, the TOP RIDER of the winning region, will be receiving an exclusive #TOGOPH123 Champion Trophy. Help your region get to the top by cycling as much as you can, and inviting your fellow cyslists to join you as you take this challenge!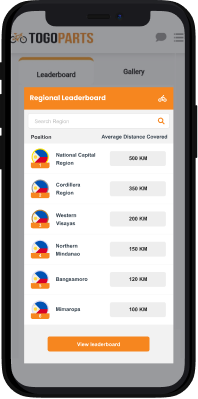 #TOGOPH123 CHAMPION
Carry your team to the top of the Regional Leaderboard and win our first-ever #TOGOPH123 Champion Trophy! Participants of the winning region will be ranked based on the total distance contributed towards the region.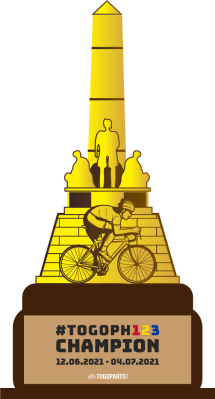 CUSTOM PINS FOR TOP RIDERS
Grab a free and a custom cycling pin when you become the Top Rider of your region! This pin will serve as a reminder that you have by far been the strongest cyclist of the Region that you are listed in for #TOGOPH123! Let the fun cycling games begin!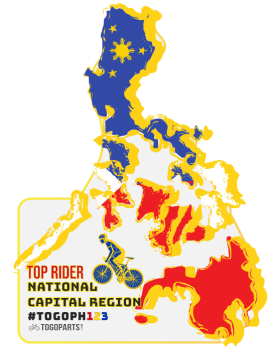 If you have questions and confusions regarding the mechanics above, please feel free to send us an email at [email protected], and we will be quick to assist.

Alternatively, you may refer to our Regional Championship FAQ here.