Singapore Cycling Federation launched cycling course
CHARLES LEE | 2nd Feb 2015 | NEWS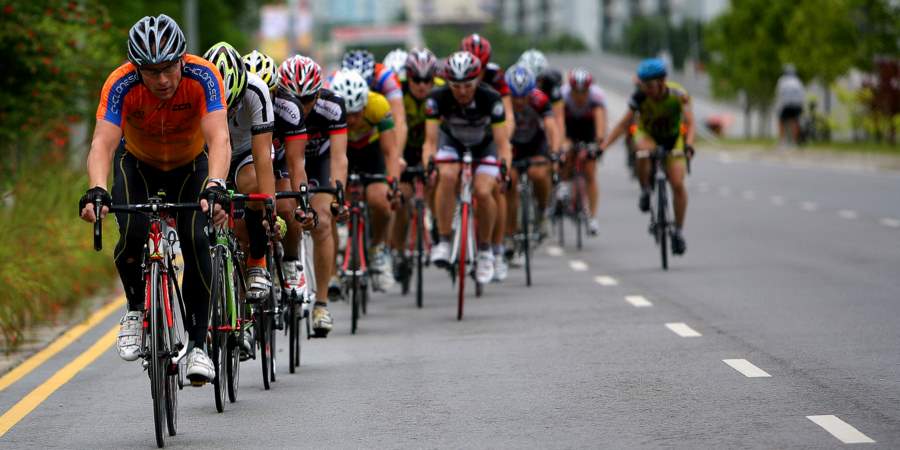 Modelled after the National Water Safety Council's SwimSafer programme, the Singapore Cycling Federation (SCF) has launched a cycling course to instil in riders the finer points on safe cycling.
Costing between $15 and $20, the cycling course, which is known as the Singapore Cycle Safe (SCS), comprises four levels.  As riders move up the levels, they will be taught increasingly advanced biking skills.  Techniques that the riders can learn include mounting and dismounting a bicycle correctly and identifying road hazards.  Each SCS level consists of theory and practical lessons.  To pass the level, riders will have to undergo an assessment.
SCF's Sport and Technical Manager Samuel Yang said: "We're hoping to use the course to bring cycling safety up to speed like how swimming has done it on a national level.  Experts interviewed supported SCF's move, echoing that such a course is timely even though fatalities involving cyclists have dropped from 22 in 2007 to 15 in 2014.  National cyclist Low Ji Wen said: "We see more people cycling, and if we don't educate them, they might do things they don't realise, endangering others and themselves."  Last year, Chia Wee Kiak, a 24-year-old full-time national serviceman, succumbed to his injuries after crashing during the OCBC Cycling Singapore event.
Mr Yang, who is a former national cyclist, said that the SCF plans to train 20 cycling instructors to teach the course by the end of the year.  The SCF is also planning to conduct road shows and assembly talks in about 40 primary and secondary schools to teach 48,000 students the basic safety aspects of cycling by 2016.
Source:
Danson Cheong (2015, January 31). Pick up safety tips on riding a bicycle. The Straits Times.